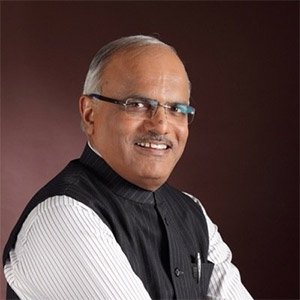 Vinay Sahasrabuddhe
President, ICCR Government of India
Vinay Sahasrabuddhe is a Member of Parliament, Rajya Sabha from Maharashtra since July 2016. Dr Sahasrabuddhe is the President at Indian Council for Cultural Relations (ICCR). He looks after the Good Governance, Central and State Government Program Coordination and Policy Research Department at Bharatiya Janata Party (BJP)as its National Vice President.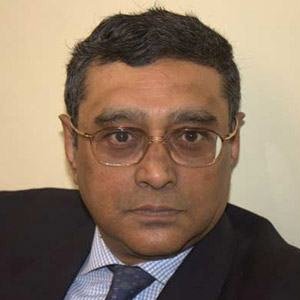 Swapan Dasgupta
Former MP, Rajya Sabha
Swapan Dasgupta is a Former Member of Parliament in Rajya Sabha, the Upper House of India's Parliament. He is one of India's most widely read political columnists for the past three decades. Having worked in almost all the leading publications in India in senior editorial positions, he has been an independent columnist since 2003. In 2015 he was awarded the Padma Bhushan by the President of India.
Jayant Sinha
Member of Parliament, Lok Sabha
Shri Jayant Sinha is an Indian politician who is a Member of Parliament, Lok Sabha and formerly the Minister of State for Finance and the Minister of State for Civil Aviation in the Government of India. He is currently the Chairperson for Standing Committee on Finance and a member of the Public Accounts Committee for 2019-2020.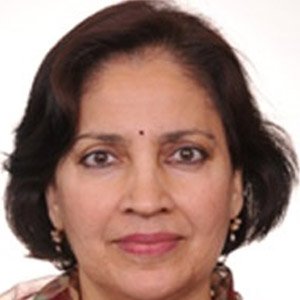 Preeti Saran
Member of the UN's Committee on Economic, Social and Cultural Rights (CESCR)
Ambassador Preeti Saran is currently a Member of the UN's Committee on Economic, Social and Cultural Rights (CESCR). She was formerly worked as Secretary (East) at the Ministry of External Affairs, Government of India. She joined the MEA in 1982, and has most recently served as Ambassador of India to the Socialist Republic of Vietnam. She has also undertaken diplomatic postings to Toronto, Geneva, Cairo, Dhaka and Moscow. In New Delhi, she has served as Joint Secretary (SAARC/North), Deputy Secretary / Director (Establishment) / East Asia, and Under Secretary (ICCR/AMS).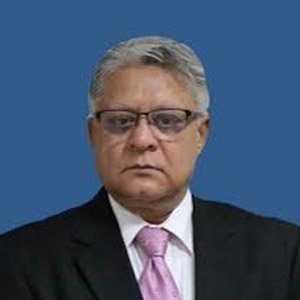 Amar Sinha
Member of India's National Security Advisory Board
Shri Amar Sinha is presently a Member of India's National Security Advisory Board. He retired from the Indian Foreign Service as Secretary Economic Relations in the Ministry of External Affairs after a diplomatic career spanning 35 years. He served as India's Ambassador to Afghanistan (2013-2016) and Tajikistan (2007-2010). He has also served as Joint Secretary Trade Policy in the Ministry of Commerce and Industry. He presently serves as a Director on the Board of Hindustan Petroleum Corporations Ltd and is a Distinguished Fellow at RIS, New Delhi.
Syed Ata Hasnain
(PVSM, UYSM, AVSM, SM, VSM and BAR)
Syed Ata Hasnain, PVSM, UYSM, AVSM, SM, VSM (Bar) is a retired General of the Indian Army. His last assignment in service was as the Military Secretary of the Indian Army. Prior to that, he commanded an Army Corps in the Indian state of Jammu and Kashmir, amongst other appointments. In 2018, Hasnain was appointed Chancellor of Central University of Kashmir.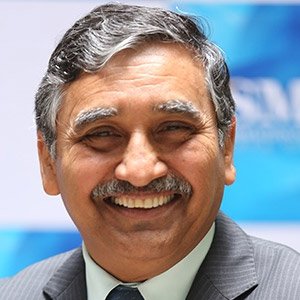 Arun Sahni
(UYSM, SM, VSM, ADC)
Arun Kumar Sahni is a decorated, scholar – soldier, with 40 years of commissioned service in the Indian Army. In his last assignment, tenanting the second highest rank of the army, he was the General Officer Commanding-in-Chief of one of the six operational commands of the Indian Army.In addition to his Command assignments of leading military formations, his important staff appointments include 'Chief Operations Officer' of an Infantry Brigade in Sri Lanka as part of Indian Peace Keeping Force (IPKF), Colonel General Staff responsible for operations of a Counter Insurgency Force in Jammu & Kashmir, 'Principal Staff officer' at Army Headquarters, Delhi,and 'Director General Information Technology.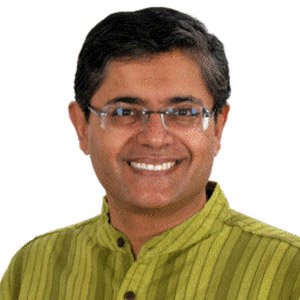 Baijayant 'Jay' Panda
National Vice President, BJP
Shri Baijayant 'Jay' Panda is the National Vice President and Spokesperson of Bharatiya Janata Party (BJP). He has been a four time Member of Parliament of India. He has also been associated with the India-USA Forum of Parliamentarians from its founding in 2001 and was its Chairman for fifteen years. He was awarded the "Bharat Asmita National Award" for best parliamentary practices by the Hon'ble Chief Justice of India in 2008. He has been closely associated with several Track II initiatives including the Chaophraya Dialogue and India-US Strategic Dialogue.
Ram Madhav
Member, National Executive, Rashtriya Swayamsewak Sangh (RSS)
Ram Madhav is an Indian politician, author and thinker who is currently serving as a Member of the National Executive of the Rashtriya Swayamsewak Sangh (RSS). Formerly, he has been the National General Secretary of the Bharatiya Janata Party (BJP).
Mr Madhav has written several books in English and Telugu, with the most recent one being 'Because India Comes First: Reflections on Nationalism, Identity and Culture'. He has written for several publications, including, The Indian Express and Open Magazine. He has also been the editor of Bharatiya Pragna, a monthly magazine in English published by Pragna Bharati, and associate editor of Jagriti, a Telugu weekly.
He has traveled to over 30 countries and has addressed prestigious forums like the ShangriLa Dialogue in Singapore, World Peace Conference at the Mahachulalongkorn Rajavidyalaya (University) of Thailand, Halifax Security Forum in Canada, 2nd Sochi Eurasian Integration Forum in Russia, and the BRICS Political Forum in China amongst many others.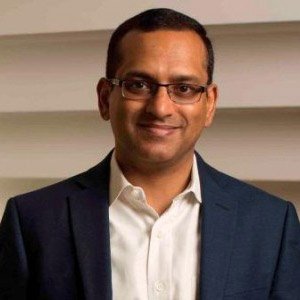 Shaurya Doval
MD, Zeus Caps
Shaurya Doval is a Managing Director of Zeus Caps, where he leads the principal investment initiatrrives and deal originations in India. Mr. Doval is a qualified Chartered Accountant and holds a joint MBA Degree from London Business School and University of Chicago.
Ashok Mittal
Managing Director, Nischay Educorp
Ashok Mittal is Ex-IRS officer and MD of a student mentoring company. Mr Mittal is an MBA and did MPA( Mason Fellowship ) from Harvard University.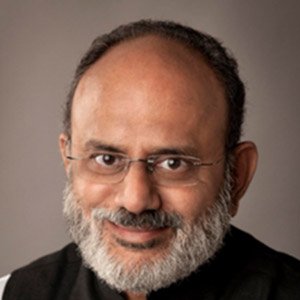 Hari Kiran Vadlamani
Convenor, Indic Academy
Hari Kiran Vadlamani, C.A. is an investor based out of Singapore. After a stint in the profession, he was involved in building two businesses in the power sector and is now a venture investor. Deeply passionate about Indology, Art, and Spirituality, he is pursuing a intellectual, cultural, and spiritual renaissance through three foundations he has set up for this purpose: Indic Academy, Creative India Academy and Advaita Academy.