The news of Prime Minister Modi meeting with the Department of Industrial Policy and Promotion (DIPP) to brainstorm on breaking into the top 50 rankings of World Bank's Ease of Doing Business Report comes at an interesting time. Months after assuming power in 2014, PM Modi had announced his government's resolve to improve India's EODB ranking. Over the years both the Minister of Finance, Arun Jaitley and the Minister of Commerce and Industry, Suresh Prabhu have reiterated the government's commitment towards the same, and not without results.
As India vies for the top spot in the FDI confidence index in light of the US-China trade war,a comparison between the evolving business environments of Asia's largest economies becomes inevitable. The sharp rise in the Ease of doing business rankings of these two Asian behemoths comes after a long period of stagnation and can be credited to the persistent focus on improving the ranking and in turn, the regulatory environment of the economies under the leadership of President Xi Jinping and Prime Minister Narendra Modi.
In their respective terms both countries undertook a string of structural reforms, focusing on easing out regulatory norms, opening up the economy for foreign investments, and modernizing administration of business-government transactions, including both big bang announcements and some less discernible reforms carried out silently and steadily by the Central and State governments.
Consequently, in the 2019 Ease of doing business World Bank Report, India jumped 23 notches to rank 77, down from its earlier position of 100 and China, jumped a staggering 32 notches to rank 46 from its earlier 78th position. The rise becomes even more striking as both the countries had stagnated in the rankings for much of the last decade before new leaders took over the helm. China rose by 53 ranks under President Xi and India by 65 ranks under PM Modi.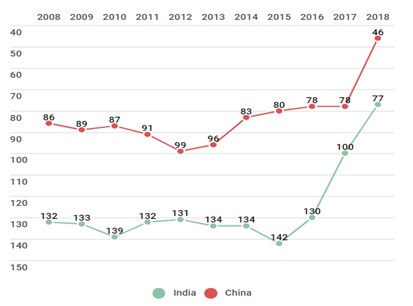 Figure 1 Ease of doing business rankings over the years
In this year's assessment, China is the second top improver (after Djibouti) while India is the only economy (along with Djibouti) to make it to the list of top 10 improvers for a second consecutive year.
The question that follows is what are the upshots of this upgrade?Nobel economics laureate Robert Lucas had once quoted: "Once one starts thinking about actions to accelerate economic growth, it is hard to think about anything else." This powerful observation aptly explains the focus of the leaders of these nations on improving their EODB rankings. The rise in the ranks not only becomes a harbinger of increasing Foreign Direct Investment into the countries, but there also exists a strong correlation between the rankings and the GDP per capita income of nations.
A research published in The Wall Street Journal by John Cochrane , clearly established a link between GDP per capita income of a nation and the World Bank's "Distance to Frontier" ease-of-doing-business measure (DTF). In general, the higher a country's score, the higher is its per capita income. The Central African Republic scored a dismal 33, and had an annual per capita income of just $328. Other scores were: India (50.3, $1,455), China (61, $7,000) and the U.S. (82, $53,000) (Cochrane).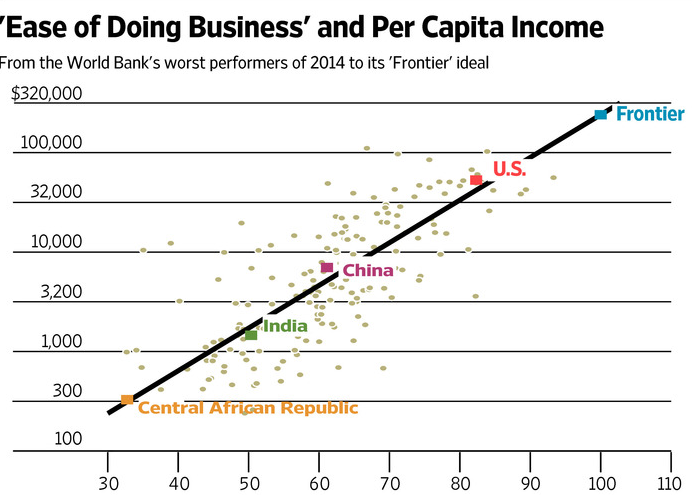 Interpreting the ranking
The World Bank's "Distance to Frontier" ease-of-doing-business measure (DTF) captures the gap of each economy from the best regulatory performance observed on each of the indicators across 190 economies. Comprehensive quantitative data are gathered and analyzed to compare business regulation environments across economies with respect to regulatory best practice, showing the absolute distance to the best performance on each Doing Business indicator. When compared across years, the Distance to Frontier score shows how much the regulatory environment for local entrepreneurs in an economy has changed over time in absolute terms. So essentially, the frontier is constructed from the best performances across all economies and across time. In this way the distance to frontier measure complements the annual ease of doing business ranking, which compares economies with one another at a point in time.
The Ten Parameters
The rankings of India and China on the ten parameters of Doing Business have been analyzed under the following three heads:
1. India and China rankings on doing business topics:

Figure 4: Source Doing Business Report 2019
India leads China only under 2 heads, getting credit and protecting minority investors while China leads on the rest 8. Thanks to SEBI's initiatives and the Company's Actclauses on disclosure of dividend distribution policy, mandatory audit committee approval before related party transactions and increased redressal avenues, India has a near perfect score in protecting minority investors and a rank 7. The establishment of debt recovery tribunals reduced non-performing loans by 28% and lowered rates on larger loans and the faster processing of debt recovery cases has cut the cost of credit.
This year in starting a business, China improved its ranking by almost 100 spots and is now on rank 28 while India with its cumbersome incorporation norms holds the 137th position. It has much to learn from China's "One Window, One Form" and five-in-one business license reforms that has reduced the duration for registering a business from 22.9 to 9 days. In enforcing contracts while China has a single digit ranking of 6, India with rank 163 occupies a spot in the bottom 15% of the countries.The cost involved and the no. of days needed to enforce a contract in China is almost 1/3rd of India's (Presented in the chart below). In the Quality of Judicial Processes Index China's impressive judicial system received a near perfect score. Only an overhaul of India's complex judiciary processes and contract laws can pick India from the bottom of the pile.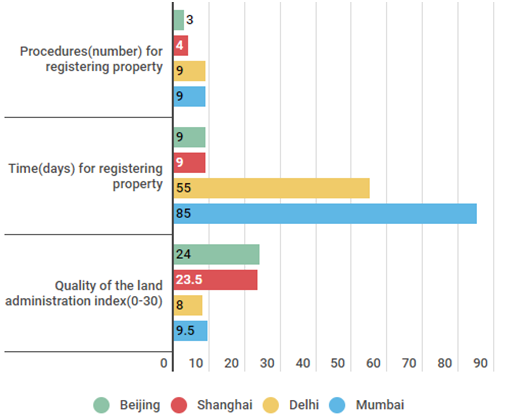 Figure 5: Source Doing Business Report 2019
The worst performance of India is in the metric of registering property. While China holds rank 27, a comparison in the no. of days and the no. of procedures for registering a property in China and India blatantly explains India's abysmal state at the 166th position.
In getting electricity China jumped from 98 to 14 in a year by introducing a mobile application for customers to obtain a connection and resolve connectivity issues. India can incorporate similar reforms under the umbrella of its digitalization drive.
2. Comparison between 2019 and 2018 rankings of India

Figure 6: Source Doing Business Report 2019
India improved in 6 of the 10 parameters in the past one year making significant improvements in dealing with construction permits (from rank 181 to 52) and trading across borders (from rank 146 to 80). For obtaining building permit, India streamlined and centralized the entire process by implementing the Single Window Clearance System in Delhi and the Online Building Permit Approval System in Mumbai.
For improving trade across borders, under its National Trade Facilitation Action Plan 2017-2020, India implemented electronic sealing of containers, upgraded port infrastructure, allowed electronic submission of supporting documents with digital signatures, and launched Customs Electronic Commerce Interchange Gateway portal.
Other major initiatives undertaken by the government in the past few years include introduction of Insolvency and Bankruptcy Code, merging the applications for the Permanent Account Number (PAN) and the Tax Account Number (TAN), making Electronic payment of EPF mandatory, introduction of the National Judicial Data Grid, and most importantly replacement of several indirect taxes with a single Goods and Services Tax for the entire country.
Word of caution on limitations of the metric.
Ease of doing business ranking has proved be an impetus for our country to compete towards more efficient regulation, however, it isn't devoid of loopholes. Although the parameters considered in the ranking are necessary, they cannot be considered as sufficient drivers of economic growth. Macroeconomic conditions, such as cost of labor and capital, and other socio-economic factors like political stability, corruption, largely pervading in our society fail to reflect in the ranking.
At the same time, one must also remember that the report published by World Bank is in no way a portrayal of the national business environmentof the countries as it looks only at domestic small and medium size enterprises in the largest business city of an economy(in countries with population more than 100 million it covers two largest cities) and analyzes the regulations applying to local businesses there. In India cities covered are Delhi and Mumbai while in China the cities covered are Beijing and Shanghai. The interpretation and implementation of policies across the nation can vary widely based on region, and a foreign investor might find that the business environment in smaller provincial cities significantly different – and less accessible – than in megacities like Delhi, Mumbai, Beijing or Shanghai.
A model for India can be China's approach to emulate the success of its Shanghai City Council's Action Plan for EODB across the country (Shumin). The reforms undertaken by the state governments and city municipalitiesof Delhi and Mumbai should be promoted around the country, thereby making this improvement in ranking an equitable phenomenon.
(B. Shruti Rao is a Research Fellow at India Foundation.)
Bibliography
SHUMIN, LIAO. "World Bank Rates China One of Top Three to Improve Ease of Doing Business." Yicai Global, 1 Nov. 2018, www.yicaiglobal.com/news/world-bank-rates-china-among-top-three-improvers-ease-doing-business.
COCHRANE, JOHN H. "Ending America's Slow-Growth Tailspin." The Wall Street Journal, Dow Jones & Company, 2 May 2016, www.wsj.com/articles/ending-americas-slow-growth-tailspin-1462230818
TIMES OF INDIA Staff. "Ease of Doing Business Will Ultimately Lead to Ease of Living: PM Modi – Times of India." The Times of India, Business, 19 Nov. 2018, timesofindia.indiatimes.com/business/india-business/ease-of-doing-business-will-ultimately-lead-to-ease-of-living-pm-modi/articleshow/66695623.cms
"China's Xi Stands up for Globalization, Free Trade at Asia's Davos." South China Morning Post, South China Morning Post, 10 Apr. 2018, www.scmp.com/news/china/economy/article/2141099/chinese-president-xi-jinping-stands-globalisation-free-trade.
"Narendra Modi's Approach to Leadership." The Economist, The Economist Newspaper, 24 May 2015, www.economist.com/the-economist-explains/2015/05/24/narendra-modis-approach-to-leadership.
"View: India on Right Track to Reach the Top 50 in Ease of Doing Business Index." The Economic Times, Economic Times, 8 Nov. 2018, economictimes.indiatimes.com/news/economy/policy/view-india-on-right-track-to-reach-the-top-50-in-ease-of-doing-business-index/articleshow/66537988.cms.
Press Trust of India. "Ease Of Doing Business: India Ranked 4th In Protecting Minority Investors Interest." NDTV.com, NDTV, 31 Oct. 2017, www.ndtv.com/business/ease-of-doing-business-india-ranked-4th-in-protecting-minority-investors-interest-1769485.
"World Bank Rates China One of Top Three to Improve Ease of Doing Business." Yicai Global, 1 Nov. 2018, www.yicaiglobal.com/news/world-bank-rates-china-among-top-three-improvers-ease-doing-business.
Benko, Ralph. "Everything Economics Turns On A Trifle." Forbes, Forbes Magazine, 13 Mar. 2011, www.forbes.com/sites/ralphbenko/2011/02/15/everything-economics-turns-on-a-trifle/#21ade959608f.