India Foundation organized a Lunch Interaction with H.E Dr. Mohammad bin-Abdulkarim Al-Issa, Hon. Secretary General, Muslim World League on Sunday, July 16, 2023 at The Leela Palace, New Delhi. Dr. Ram Madhav, President, India Foundation and Vice Admiral Shekhar Sinha, Chairman, Board of Trustees, India Foundation were present at the gathering. The lunch was attended by an eminent group of dignitaries.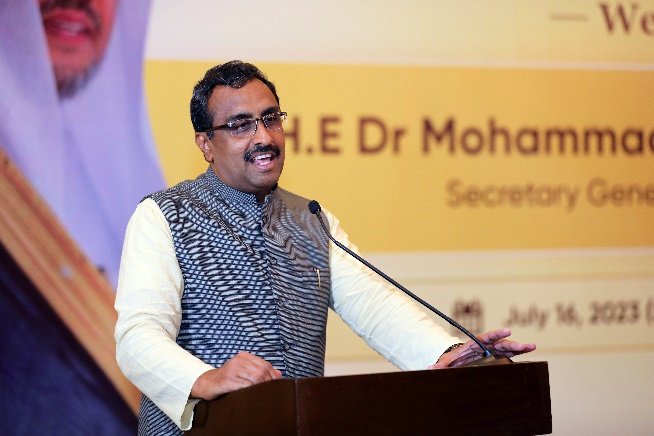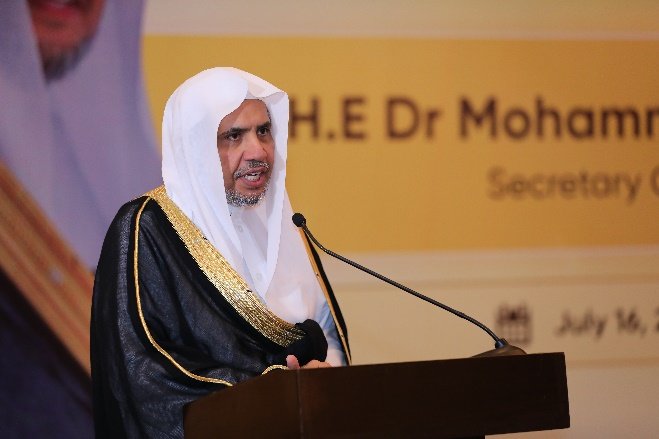 In his remarks, H. E. Dr. Al Issa expressed his delight at the completion of a successful visit to India and his deep appreciation for the political, religious, and cultural meetings he held during the course of his visit. He spoke about the need of diverse nations and cultures to co-exist while maintaining a peaceful and healthy competition that serves the needs of all parties involved. He highlighted that there is both good and evil in the world but it is important that we bring the positives to light.
Dr. Al Issa emphasised on peace, importance and understanding of the constitution. He unequivocally rejected terrorism and extremism. His sentiment of a global brotherhood resonates well with the current G20 motto of 'Vasudhaiva Kutumbakam'
E. Dr. Al Issa interacted with the audience informally and shared his thoughts over lunch.